The General Requirements and Materials of Concrete Poles
1. General Requirements
This section shall be read in conjunction with Australian Standard 3600 - SAA Concrete Structures Code where applicable.
The Contractor shall carry out the design of concrete mixes, setting out quality control of the workmanship and materials for all specified precast concrete manufacture subject to the approval of the Superintendent.
The Contractor's quality control programme shall encompass all phases of the pole manufacture and supply to site.
The Contractor shall appoint a representative to co-ordinate and control this part of the quality assurance program. He shall maintain all required inspection and test checklists and records and have authority to resolve quality matters should a need arise.
The Contractor shall supply all formwork, concrete, prestressing and reinforcing steel and manufactured items to the design and method of manufacture approved by the Superintendent.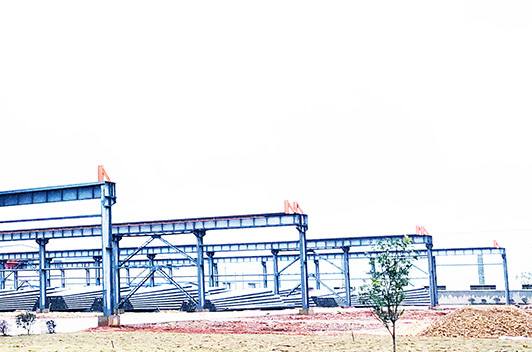 2. Materials
2.1 Cement
The cement used shall be Type 'GP' or 'GB' Cement for normal use, or, Type 'SR' Sulphate Resisting Cement where the Superintendent so specifies, and shall comply with AS 3972.
2.2 Aggregates
Aggregates shall comply with AS 2758.1 and AS 1141 - "Concrete Aggregates" (Excluding Lightweight Aggregates). Six weeks in advance of the date when concreting operations are due to commence, the Contractor shall advise the Superintendent, the names of the pits, quarries or manufacturing plants from which he proposes to obtain aggregates, and submit evidence showing that the material complies with the requirements of AS 2758.1 and AS 1141.
2.3 Water
Water shall be clean, free from oil and injurious amounts of acid, alkali and organic matter and other deleterious substances and shall be fit for human consumption.
2.4 Fly Ash and Admixtures
Fly ash and admixtures, if used, shall be in accordance with Australian Standards. Admixtures shall not be used if they have a deleterious effect upon durability.
Calcium chloride or any admixture containing calcium chloride shall not be used.
2.5 Reinforcement
Reinforcement shall comply with the following specifications where applicable.
AS/NZS 4671 Steel Reinforcing Materials
Other higher strength reinforcement may be used in concrete poles if the manufacturer proves by extensive test evidence the satisfactory ductility and anchorage performance of the reinforcement.
2.6 Prestressing Steel
Prestressing steel shall comply with the following, as applicable.
AS/NZS 4672.1 Steel Prestressing Materials – General requirements
AS/NZS 4672.2 Steel Prestressing Materials – Testing requirements
Hard-drawn high-tensile steel wire which has not been stress-relieved shall be permitted only for wire winding, unless its percentage elongation is 2% or greater.
19-wire steel strand shall not be used for pre-tensioned work.
Copies of manufacturers test certificates for the tendons showing breaking and proof strength, together with a stress strain diagram shall be made available by the manufacturer on request. Each coil of strand shall carry a label showing the batch identification, serial number or other mark to identify it with the test certificates.
3. Storage of Materials
All cement shall be stored in silos or suitable weatherproof buildings so as to protect the cement from dampness and other causes of injury. Cement in bags shall be arranged in orderly stacks so that it can be easily inspected and shall be used in order of delivery.
All cement used must be thoroughly dry and free from lumps, caking and watermarks.
The handling and storage of concrete aggregates shall be such as to prevent segregation and the admixture of foreign materials. The aggregates shall be stored sufficiently far apart to prevent materials becoming intermixed or aggregates shall be contained by adequate divisional walls.
Aggregates shall be stored on site for at least 24 hours before use, to permit the draining away of any excess moisture in the aggregates.
Proprietary grouts and mortars shall be stored so as to ensure that the grouts, mortars or resins are kept dry and free from contamination and such that they do not deteriorate due to excessive heat.
The Contractor shall ensure that grouts and mortars are stored in accordance with manufacturer's recommendations and if requested to do so by the Superintendent, the Contractor shall at his cost, provide evidence of the date of manufacture and the date of expiry of the useful life of any proprietary grouts, mortars or resins proposed for use.
Prestressing steel and reinforcing steel shall be kept free from loose mill scale and rust and contamination from oil, grease, dirt and other deleterious materials, saltwater or spray.
A slight film of rust shall not be regarded as harmful, if the steel is not visibly pitted. All prestressing steel and reinforcing steel shall be stored clear of the ground.